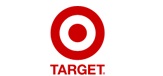 Seasonal Team Member
Job Location
Across the United States -

Various

,

MN

, United States
Job Description
• Deliver fast, fun and friendly service to Target guests.

• Help keep the Target brand experience consistent, positive and welcoming.

• Make a difference by responding quickly and responsively to guests and team member needs.
Job Requirements
Requirements:

• Cheerful and helpful guest service skills
• Friendly and upbeat attitude
• Able to work a flexible schedule (e.g. overnights, weekends, holidays)
• Able to cross-train and work in other areas of the store

Benefits:

• Target merchandise discount
• Competitive pay
• Flexible scheduling

How To Apply
Employing more than 350,000 team members in 49 states, we value creativity, diversity and collaboration in all its forms. From stocking our stores' shelves with fantastic products at great prices to a deep commitment to community giving, Target strives for excellence in every way.
Visit www.target.com/careers to inform us of your interest. Select Hourly Stores Positions. Search for the store zip code or City. You can also visit your local Target stores to apply on the Employment Kiosks located at the front of the stores. Qualified candidates will be contacted.
Target is an equal employment opportunity employer and a drug-free workplace.
Contact Information
Contact
Human Resources
Target
Target Plaza North
Minneapolis, MN, United States 55440
Website
www.target.com/careers